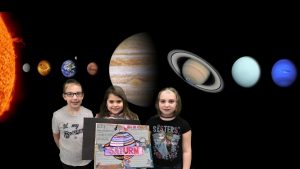 Unit 4 of Lead 21 was about our solar system. Students were assigned a planet in our solar system and created a descriptive collaborative poster.  They used the internet and books from Keystone for their research.
Coming soon…the videos!
Check out our photos in space!
4B Space Videos Are Here!
Take a look at our videos by clicking on the links below.